Welcome to Wii Fanon Wiki
The wiki about Made Up Wii Games And Accesories that
anyone can edit
. To help out, create an article. To write a new article, just enter the article title in the box below.
75 articles since December 10th
Section title

Canon

Section title

Non-Canon
What's new on Wii Fanon Wiki
Date/title

News text
Date/title

News text
Helping out
Not sure where to start?
Adding content
Talk and more...
Cool Fan Games
These are cool games featured by the editiors.
Featured Boss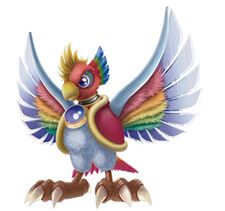 Dyna Blade is a recurring boss and sometimes ally in the Kirby series. She appears with her own sub game in Kirby Super Star, and makes a minor appearance Kirby Air Ride.
Featured article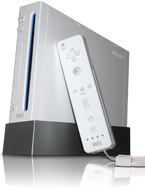 The Nintendo Wii is Nintendo's 5th home entertainment console and is a 7th generation console. It came out in North America on November 19th , 2007, for a price of $250.The Wii Console With a Wii Remotelaunch, several games were available, such as The Legend of Zelda: Twilight Princess, and Excite Truck. Wii Sports, one Wii Remote, one Nunchuk, a set of AA batteries, and all necessary cables come packaged with the Wii.[Read More]
Featured media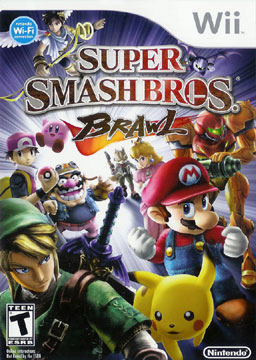 This is the box art to Brawl.
Featured Fan Game
Super Smash Brothers tussle is another Smash bros game in the large series. It acts as a sequel to SSBB.More nintendo characters have been added, such as Daisy.3rd party characters, such as The Monkey Ball star, have been added too. Some Melee characters, such as Dr. Mario have returned. Strangely, Obi-Wan and other Star wars characters were added because of the jedi skills and what good fighters they would make.